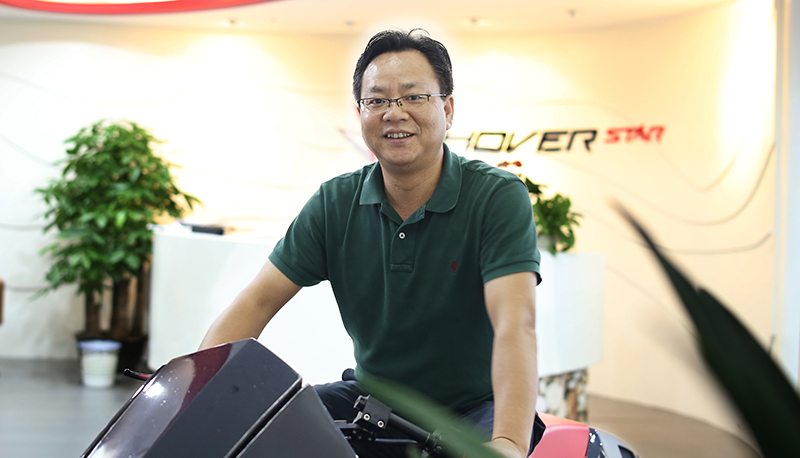 ▲ Founder and CEO of Hoverstar - Howard Liu
"I am a technology entrepreneur. I like innovations. The motto of our company is "Hover Technology, Star Ingenuity". Innovations can transform people's way of life or, in some other aspects, provide more choices. From flying in the sky to water sports, and then to water rescue, we always try to contribute to the whole society. So I feel like I can never stop innovating, and am willing to take risks."

FROM FLYING IN THE SKY TO "FLYING" UNDER THE WATER
In 2015, the concept of drones exploded around the world, sparking people's dreams of flying in the sky, which gave Howard Liu a chance. Instead of "following the wind" to make drones, as more backers do, he wanted to create a manned aircraft to realize people's ultimate desire to fly. A year later, this entrepreneur and his team made two prototypes. One of them made its debut at the US Drones Show 2016.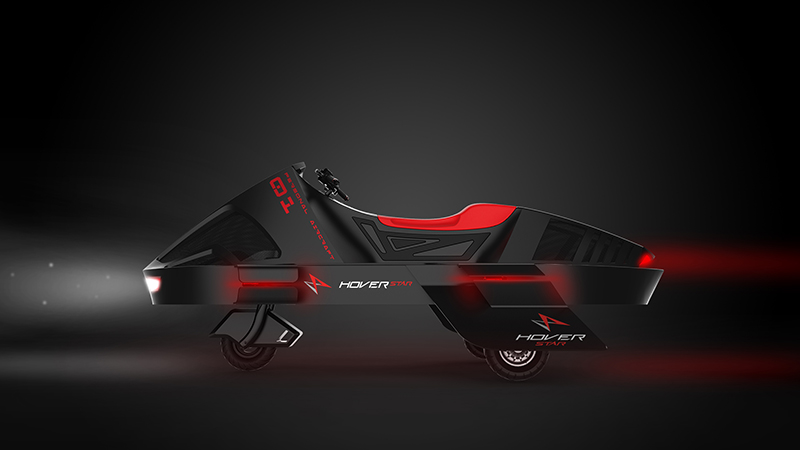 ▲ Miniature manned aircraft - the H1
"In December 2016, we were at the drones shown in the U.S. and it caused a huge stir. First of all, the American Aviation Museum wants to collect our products. The rescue center in Los Angeles even offered to buy a sample from us. NASA sent over some specialists to carry out tests. We received enormous recognition and encouragement from this exhibition." Howard Liu recalled.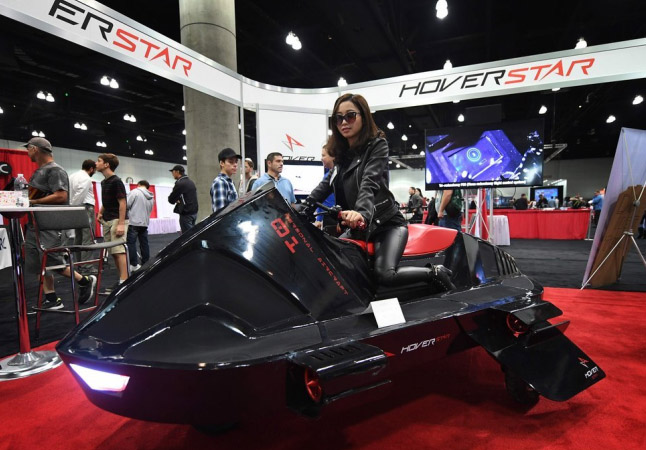 ▲ H1 at the 2016 U.S. International Drone Show (IDE2016)
However, because of the limit of the battery capacity at the current stage, along with government restrictions to civil manned aircraft to enter the market, we were faced with the huge challenge of the commercialization of the H1.
"Considering that the company needed to make profits to support its long-term development, we developed another product, mainly for underwater sports such as diving, snorkeling and so on. We called it 'wings under the water' (which we later named: Aquajet Dive H2)", said Howard Liu.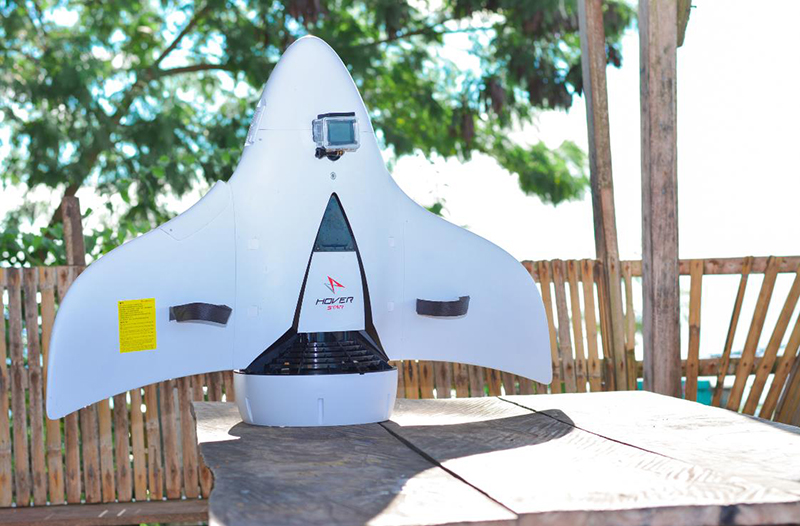 ▲ Aquajet H2 - Underwater Scooter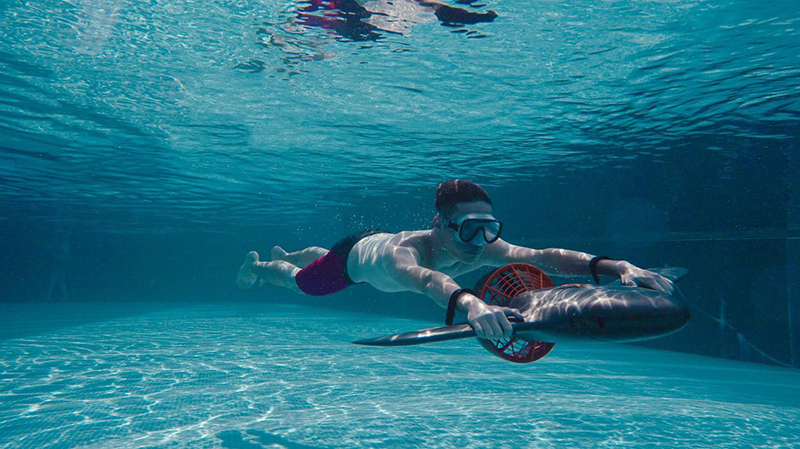 ▲ "Aircraft" that can fly underwater
The Aquajet Dive H2 is a cool, versatile, and easy-to-operate water scooter. This product is initially designed with an aim to allow diving enthusiasts to shuttle back and forth fast and freely under the water, with sleek wings to cut through the water and a powerful battery for good thrust and long runtime. In practice, commonly it gives divers 50-60 minutes for playing with water.
Also, underwater cameras can be mounted to the foot on the front part of the scooter to capture the beauty of the underwater world. It turned out that this innovative new scooter has been widely recognized by the market, and provided economic support for Hoverstar to develop more products.
REVOLUTIONARY PRODUCTS FOR WATER RESCUE
Safety always comes first, no matter what. While developing the H2, Howard Liu and his team began to wonder whether they could develop a water rescue product to offer water sports some extra protection. These ideas gave birth to Hover Ark H3, the remote-controlled lifesaving buoy, which is one of the key products of Hoverstar at the current stage.
"At present, we can see that practices of water rescue in most parts of the world are relying heavily on humans rather than professional devices. When there is an emergency, lifeguards jump into the water despite the huge risks posed by unidentified water conditions. Yet sometimes lifeguards are unable to make it to the victims if the water conditions are too complex. In regard to these issues, our water rescue robots can reach a speed up to 18km/h and can overcome rough conditions on the water. The Hover Ark H3 can run on either side and can quickly bring back people in the water. This greatly improves the efficiency of rescue as well as reducing risks involved for rescuers." said Howard Liu.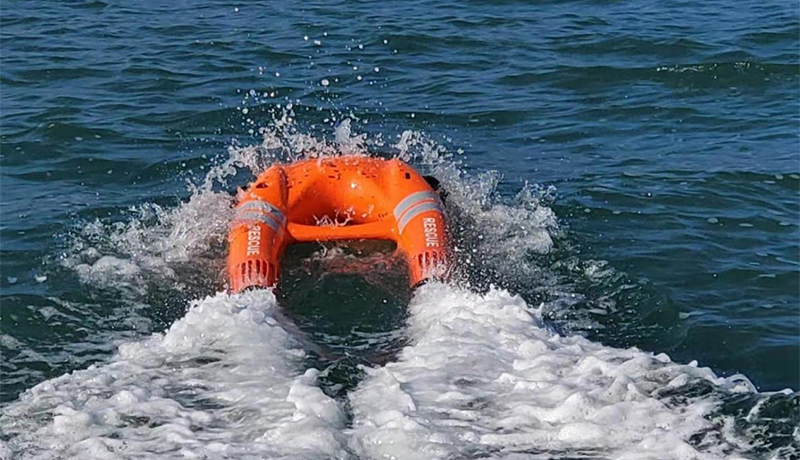 ▲ Hover Ark H3 - the remote-controlled Lifesaving Buoy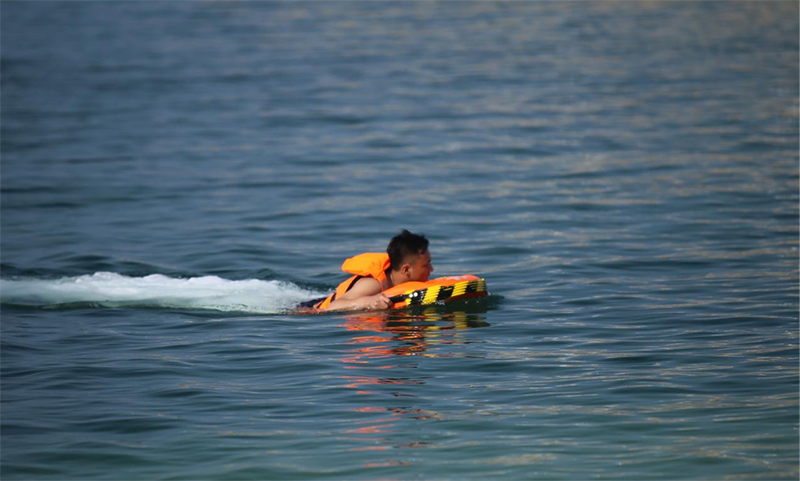 ▲ Intelligent Water Rescue Robot

This rescue product saved 4 tourists from the brink of drowning within a week of when Hoverstar was testing it at Huizhou Trail Bay. When a junior football team in Thailand was trapped in a cave in Thailand in July 2018, and local rescue teams also called up Hovestar to find a solution.
"The fact that 4 tourists were saved in a week during our tests, and a Thai rescue team came to us for assistance for the cave incident after hearing about our company and the H3 product, confirmed to us that our equipment and the company can contribute to the society and even global communities, while we firmly stick to our company and R&D principles." said the founder of Hoverstar.